Predefined Homepages and more ...
11
Davici comes with a lot of options for your shop's layout.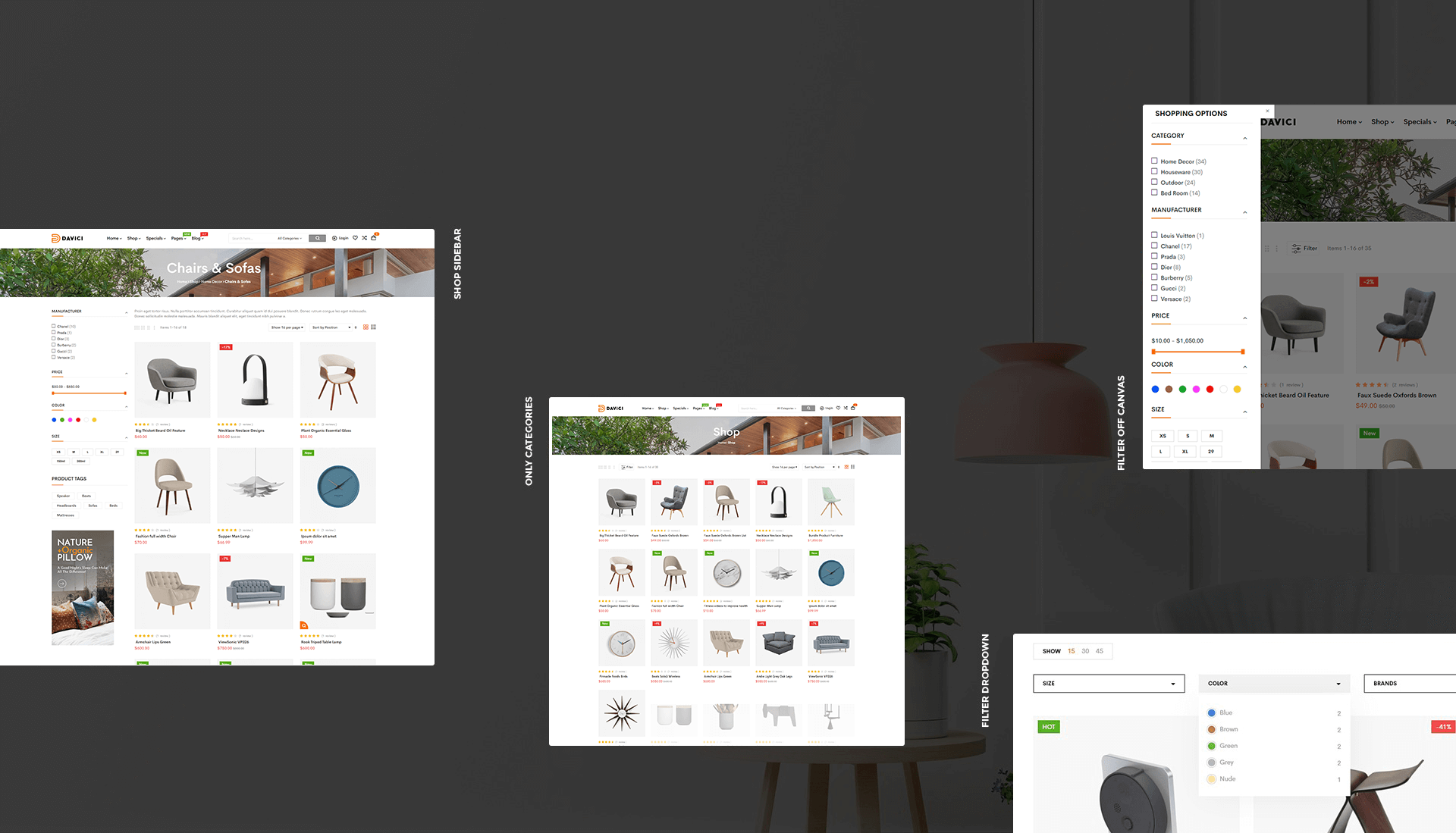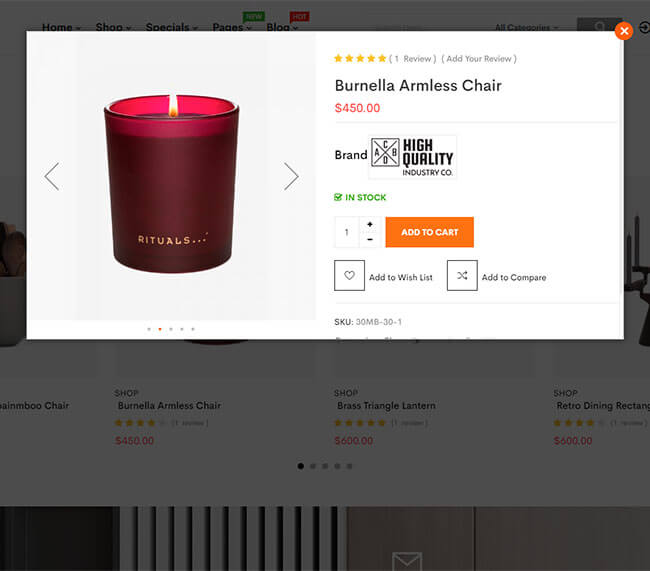 Product Quickview
Display quick information about the product from product listing page itself. Your customers can quickly decide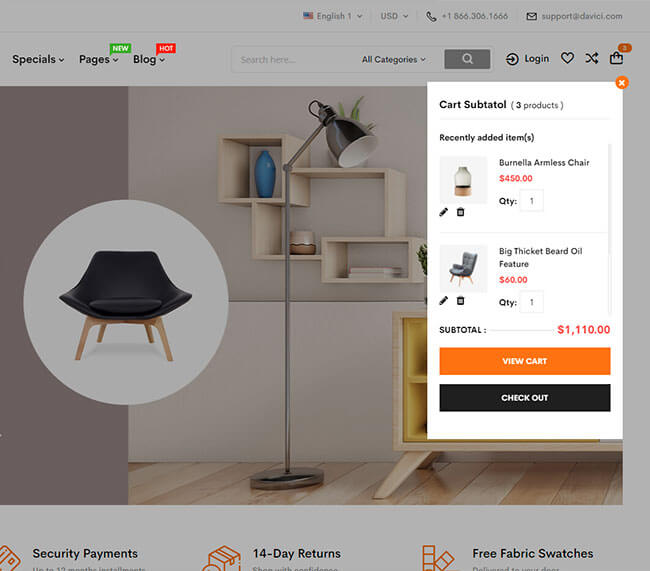 Sidebar Ajax Cart
Shopping made easy with the integrated mini-cart, manage and tweak with the cart product only with a click.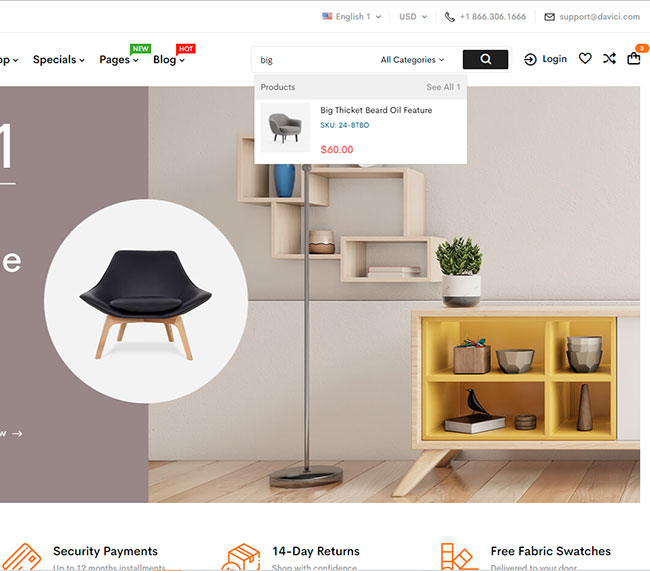 Live Search & Suggestion
Instant Product Search system, instantly finds results instantly when you type without waiting for a moment.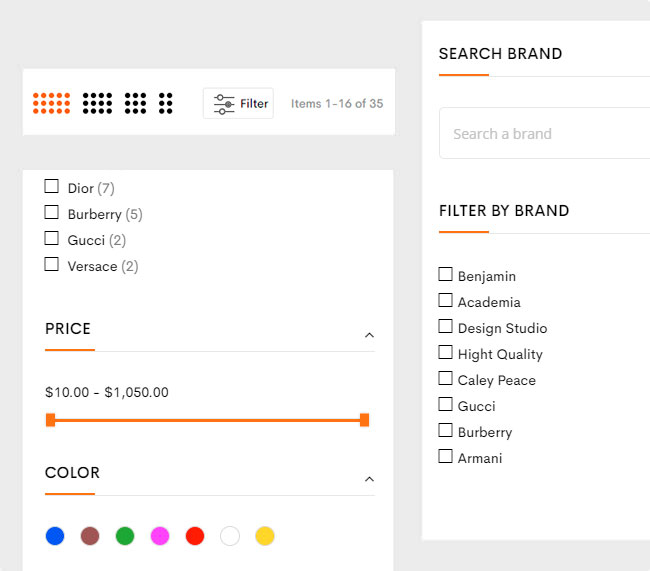 Built-in Products Filter
Enable filters for category, price, and product attributes to narrow down product search result.
18
Elegant and user-friendly product page styles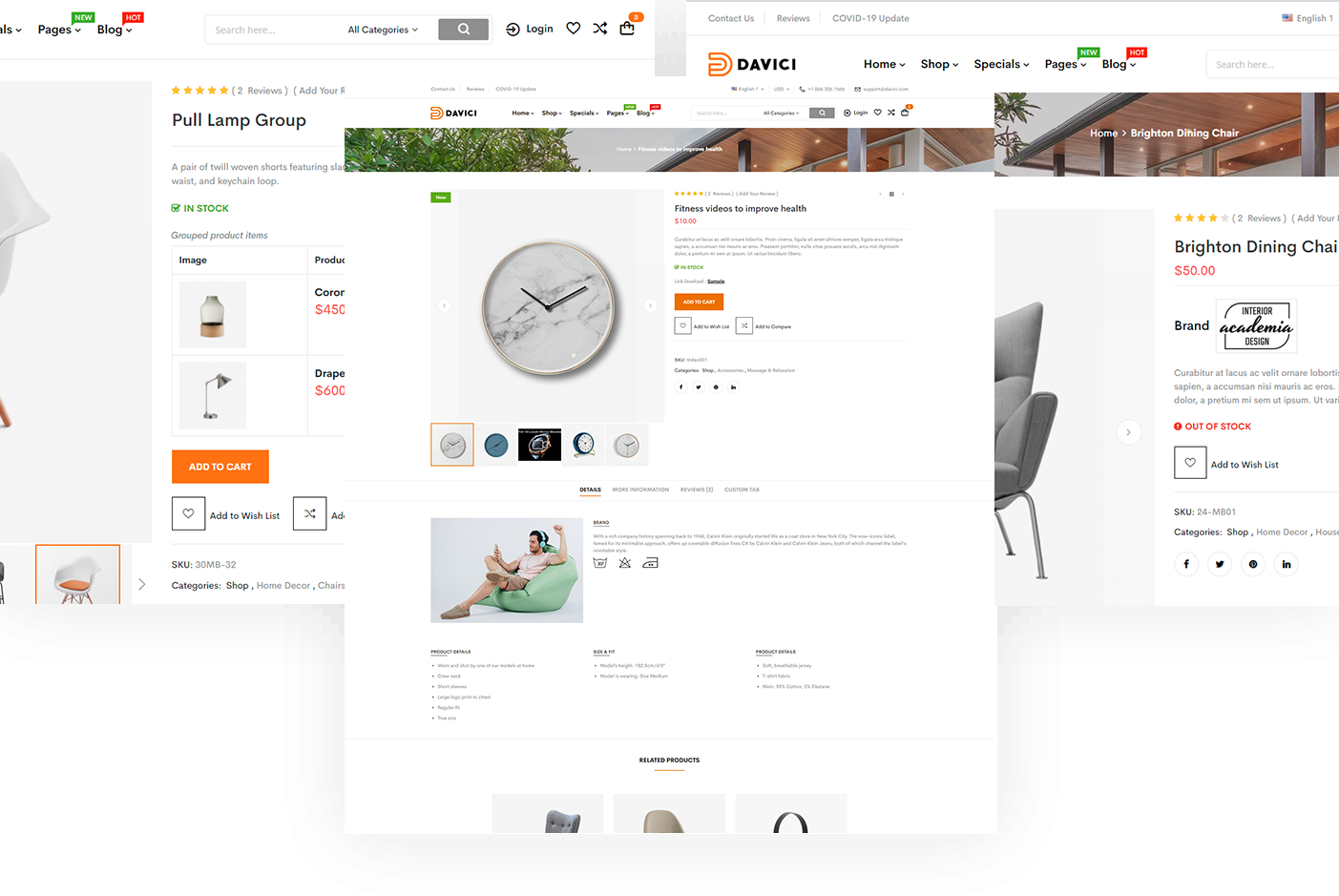 User-friendly mobile & other devices
Quick and easy to use the most important thing for selling products on mobile!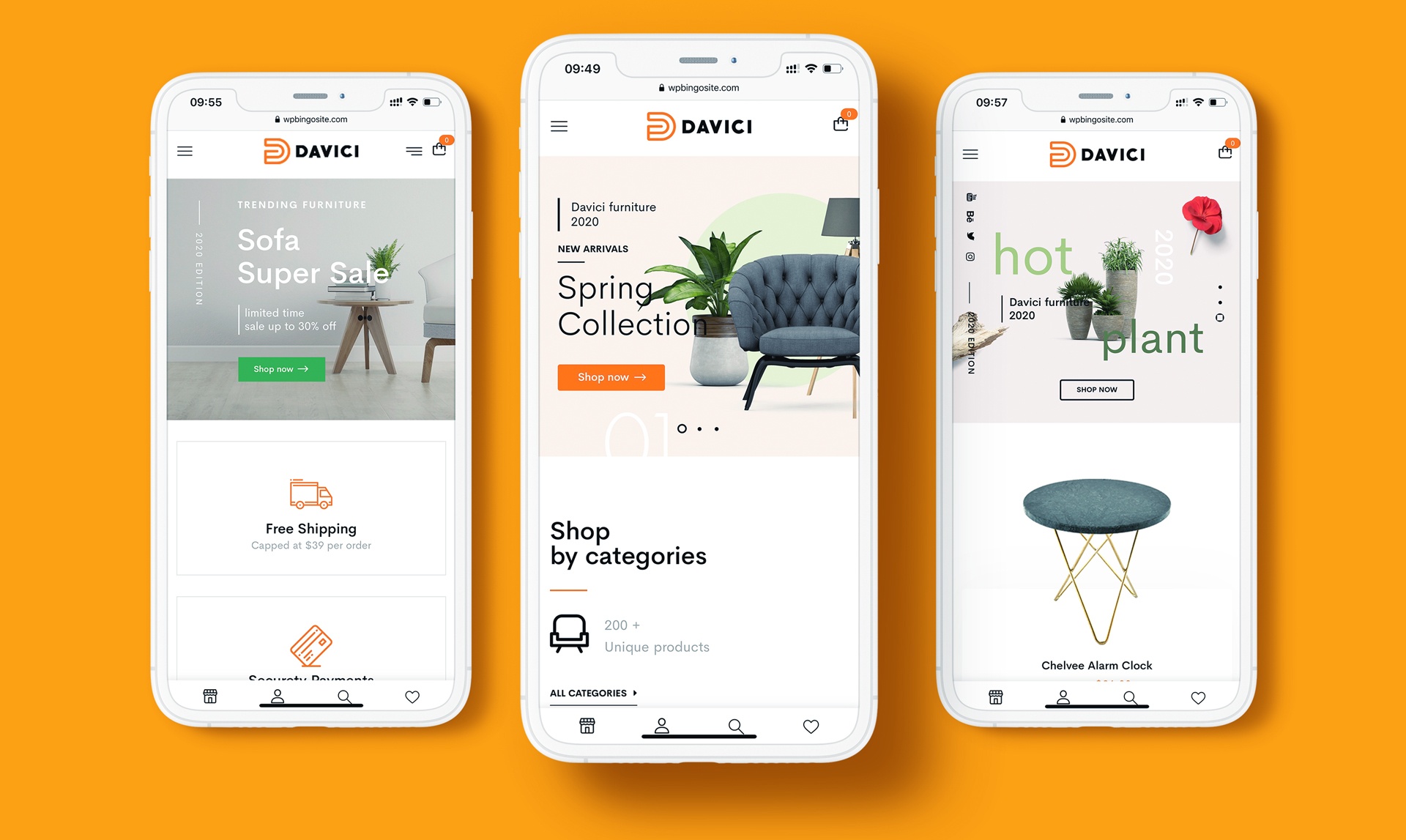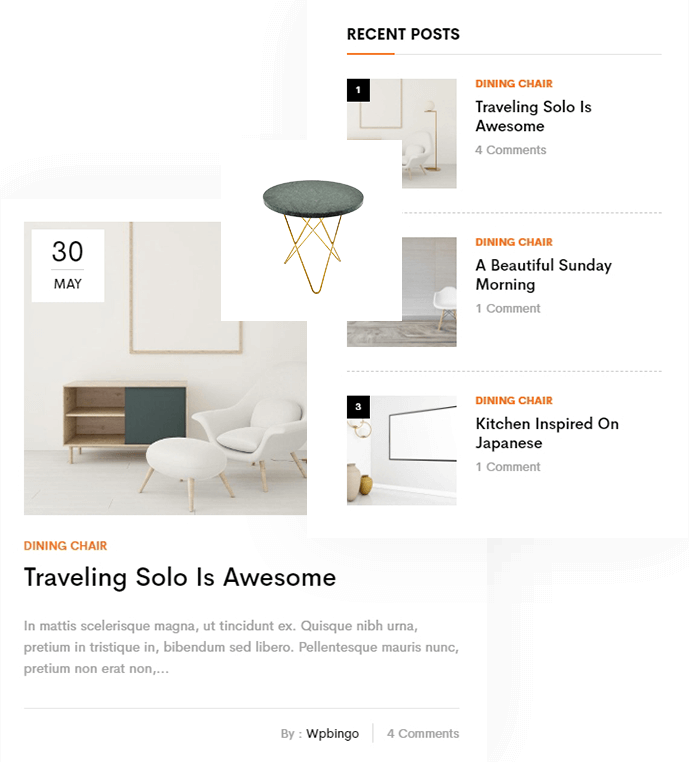 Bloggin in Style
Choose from the most unique blog designs that engage your readers. Each
blog style i s specially crafted with flexible layouts and fascinating hover styles
that make an extra-ordinary blog.